Quickly understand defects using test case reports
Reporting is an essential part of Test Case Management. It helps testers understand at which step the test has failed, possible root causes, and the percentage of automation, etc. The easy-to-understand, colorful graphical representation provided by QARA Enterprise helps analyze the data effortlessly.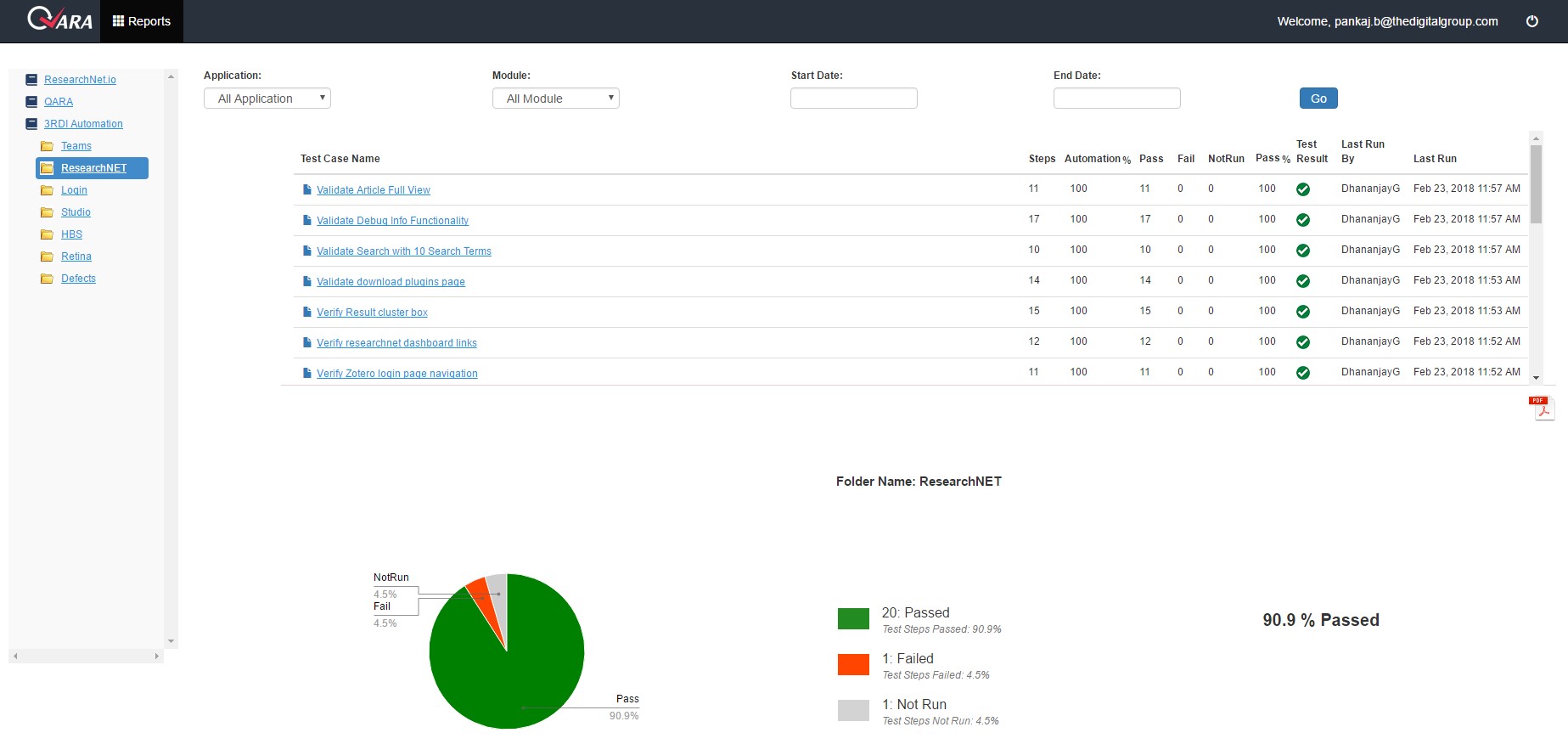 Key insights:
In-depth analytics:

The project report is full of useful information such as the number of test cases failed/passed, number of test cases automated, and the steps that failed, etc.

Easy-to-understand graphical representation:

Colorful pie charts make it easy for users to understand details about their test cases.

Option to email reports:

QARA Enterprise also provides users with the option to email reports to other users.