Ensure consistent performance across multiple browsers and platforms
In today's mobile environment, it is essential that businesses are reachable across all browsers, platforms, and devices. Complex test automation projects thus demand testing support for a large number of browsers and platforms. Designed with an aim to minimize testing efforts, QARA Enterprise's cross-browser, cross-platform testing capability helps widen the test automation coverage.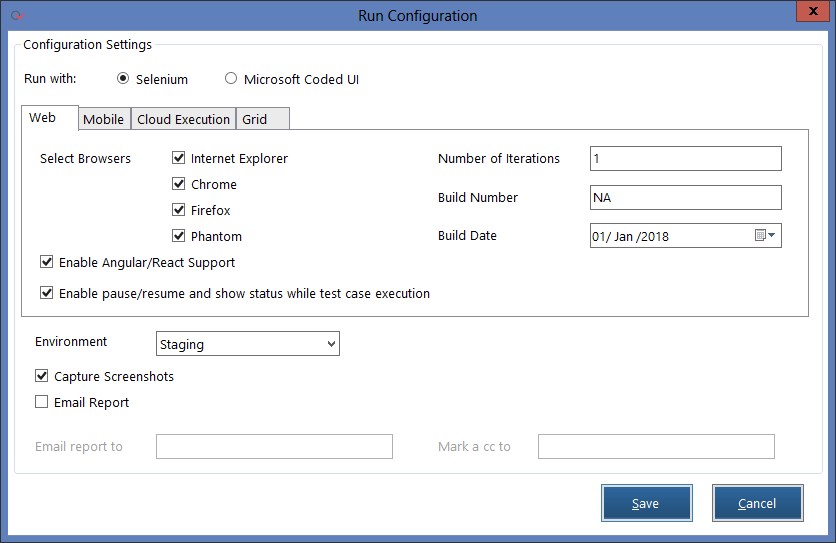 Key insights:
Multi-browser support:

From an outdated version of Internet Explorer to upgraded versions of Chrome, Firefox, Phantom and Safari, you can run tests against all popular browsers.

Multi-platform support:

QARA Enterprise provides a comprehensive solution that supports testing of applications on platforms such as Web, Windows, Mobile and Angular JS.

Multi-device support:

Test applications can be run on devices such as desktops, tablets and phones.

BrowserStack and Sauce Labs integration:

QARA Enterprise's integration with BrowserStack and Sauce Labs enables users with the valid credentials to test applications against multiple combinations of operating systems and browsers from the QARA Enterprise User Interface.