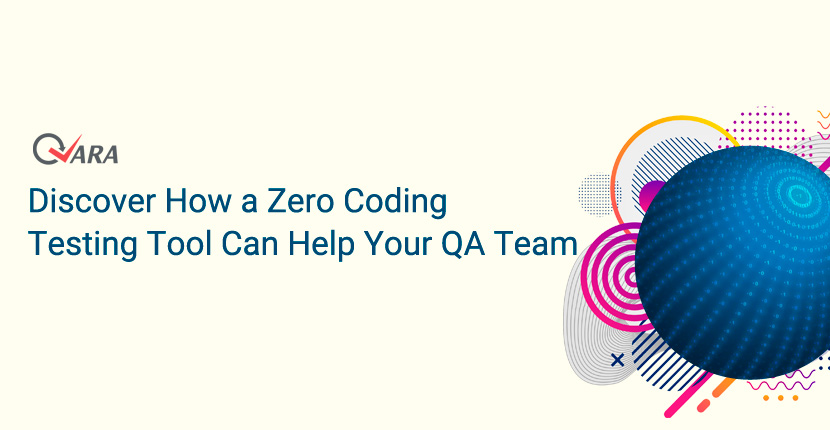 Discover How a Zero Coding Testing Tool Can Help Your QA Team
Author:

QARA Admin

Added:

23 Mar 2022
Today, automation is critical to successful software testing since the demands and requirements of software QA projects are always evolving in response to market changes. Continuous testing is becoming more important as Agile and DevOps become more popular among QA teams throughout the world. In addition, in order to stay relevant to a market with a short attention span, the current reality necessitates frequent upgrades in software programmes. As a result, automation is required to speed up the testing process, and automation testing technologies are required to do this.
However, when converting from manual testing to automation, the largest problem is that automation necessitates extensive programming knowledge, which manual testers lack. A platform like QARA Enterprise is the answer. This is because QARA Enterprise is an advanced zero coding testing tool.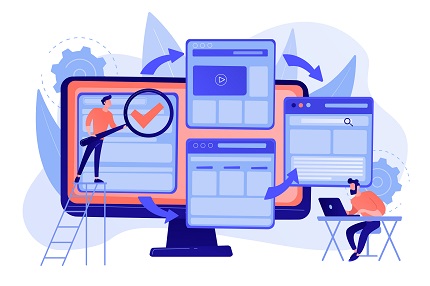 Zero Coding Test Automation with QARA Enterprise
A zero coding testing tool like QARA Enterprise simplifies the switch from manual to automation testing as you can implement automation without the need for resources with highly advanced programming skills. This way, you can move to automation with the same QA team with little need to hire new resources. Here we shall look at the key benefits of a zero coding testing tool like QARA Enterprise.
1] Easy Assertions
One of the most important functions of zero coding testing tool is the ability to record test steps, but adding assertions can be difficult. It necessitates human involvement. By using assertions as part of automation, an advanced zero coding testing software like QARA Enterprise makes the process of incorporating assertions simplified.
2] Easy Modifications in the Recorded Data
It's one thing to record test cases; it's another to be able to change the test cases once they've been recorded. In the new age zero coding testing software available today, this is an extremely prized feature. For example, QARA Enterprise enables QA experts to make changes to documented scenarios in tandem with modifications to the application under test.
3] Reusability of Test Cases
Another advantage of zero coding testing tool is that it captures test procedures that are repeated across multiple contexts. These test steps are independently recorded by the zero coding testing software and maintained so that quality assurance experts can use them in a variety of scenarios or applications. It simply makes things easier and saves time.
4] Support for Multiple Browsers and Platforms
There are numerous browsers and platforms to consider when it comes to programs that operate on mobile devices as well as desktop. This makes ensuring that an application operates efficiently across every browser and platform, as well as their multiple versions, even more difficult. New age zero coding testing tools make it easy to test across multiple browsers and platforms without wasting time and effort.
5] Test Performance Reports
Reporting is a crucial part of test management because it is the only way for QA professionals to understand how the test cases are performing. With a powerful zero coding testing tool like QARA Enterprise, it's easy to produce automated reports for measuring test case output.
Want to witness what makes the QARA Enterprise the ideal zero coding testing tool your QA team needs to implement test automation with ease? Visit www.qaratest.com, contact us or drop an email on info@qaratest.com and our team will get in touch with you.