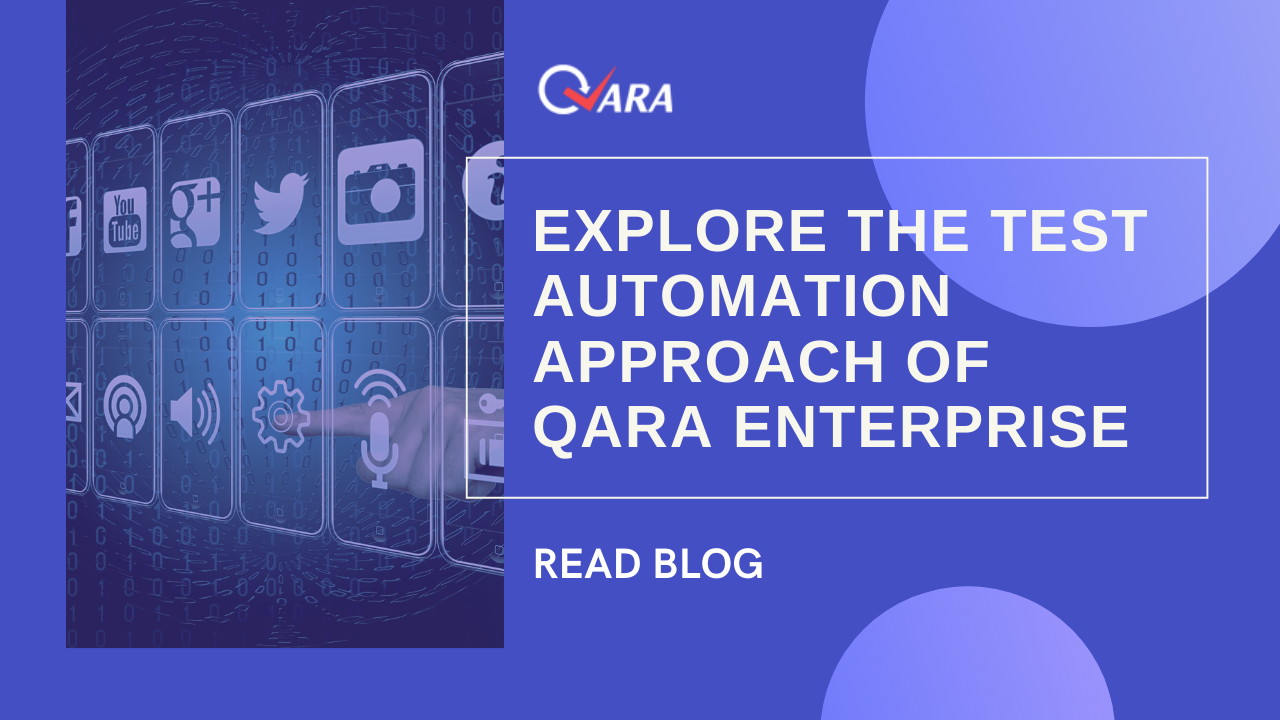 Understanding the Test Automation Approach of QARA Enterprise
Author:

QARA Admin

Added:

03 Sep 2020
Automation testing has revolutionized the way we approach software testing today. There are multiple ways in which a test automation tool can simplify the process of testing for QA professionals, and contributes to increased efficiency of the testing process. Given below are some of the key benefits of test automation over manual testing:
Reduced dependencies on subject matter experts and tool experience
Reduced test data setup time with increased quality and reliability
Reduced defects and faster time to market
Faster realization of Return on Investments (ROI)
Increased flexibility to reach multiple target devices and browsers
Significant cut down in regression and integration test cycles
Reduced (nearly 60%) manual regression and testing efforts
These benefits have made the new age test automation tools like QARA Enterprise a must-have for QA teams today in order to meet deadlines and stay relevant in the highly competitive market. Now, one might wonder what makes a platform like QARA Enterprise so efficient in managing everything associated with software testing. What's more, QARA Enterprise also supports testing applications on multiple browsers and platforms and is equally capable of being used for testing of mobile, web and desktop applications.
Here we shall make an attempt to get a closer understanding of the testing approach of an advanced tool like QARA Enterprise. So, let's get started…
With QARA Enterprise, The Digital Group has designed a systematic methodology that is the outcome of extensive experience and research for rapidly implementing Test Automation Processes. We use this process to conduct software test automation for a variety of applications on web, desktop and mobile technologies.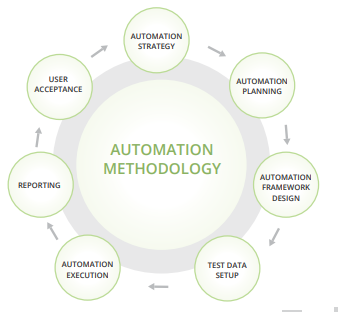 With increasing focus on business reach to multiple devices and platforms, The Digital Group's QARA automation framework ensures that enterprises cut down significant amount of regression testing cycles, identify defects in earlier phases of the product lifecycle and predict the go-to-market time confidently.
The tool's intuitive and sleek interface for test script design facilitates easy maintenance, high reusability and improved integration with popular Continuous Integration servers as well as leading test management systems. With easy-to-use features that support integrated, web-based reporting and analytics, QARA comprehensively addresses an enterprise's test automation requirements.
Given below are the features of the Test Automation Framework of QARA Enterprise.
Identified workflow-based test cases for each of the LOB applications
Identified regression suites for each of the applications by collaborating with business analysts, product owners and analytics data of the most used features
Prioritized automation test sets for regression and functional test coverage
Prepared automation strategy and framework customization needs
Scalable and reusable components
Automated scheduling of test runs and reporting
Reusable scripts and support for central object repository
So, we see that QARA Enterprise is a test automation platform that is based on a highly efficient test automation framework that helps QA teams deliver every single time. It is the platform that QA professionals need today in order to overcome the challenges in test automation and achieve the highest product quality standards.